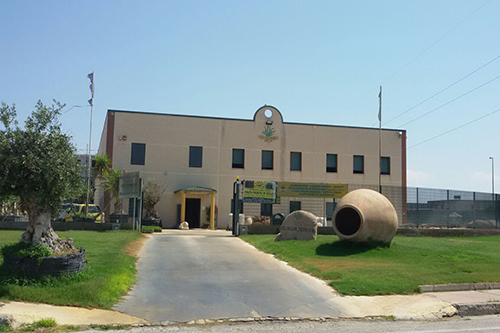 Eco Green Service is based in the industrial area of Casic Elmas, in the province of Cagliari, in via Natta 7. We are also present in Olbia viale Cugnana. Our nurseries are located in Cagliari along the strada dei Canadesi (near Bricoman) and Olbia in the street pronvicial SP73.
Telephone contact:
Cagliari  +39 070/2110230
Olbia  +39 0789/33226
E-mail:
info@ecogreenservice.com
Working hours:
Mon / Fri: 8:30-13:00 / 15:30-19:00
Office administration – Cagliari
Eco Green Service S.r.l.
Via Natta 7 – Zona industriale Casic
09067 Elmas (Cagliari)
Sardegna – Italia
Phone: +39 070/2110230
Cell:  +39 348/7472725
Fax:  +39 070/2110231
Nursery Plants
I Giardini del Sole
Loc. Truncu is Follas
Strada dei Canadesi (pressi Bricoman)
09032 Elmas (Cagliari)
Sardegna – Italia
Nursery Plants
Strada Provinciale SP73 km 3
07026 Olbia (Olbia-Tempio)
Sardegna – Italia